We must become the change
We envision India with an interconnected community of KGBV schools that provide high quality education for a better future of underrepresented adolescent Girls.
To increase decision making and foundational skills in underrepresented adolescent Girls by enabling a supportive ecosystem of teachers, school officials and parents.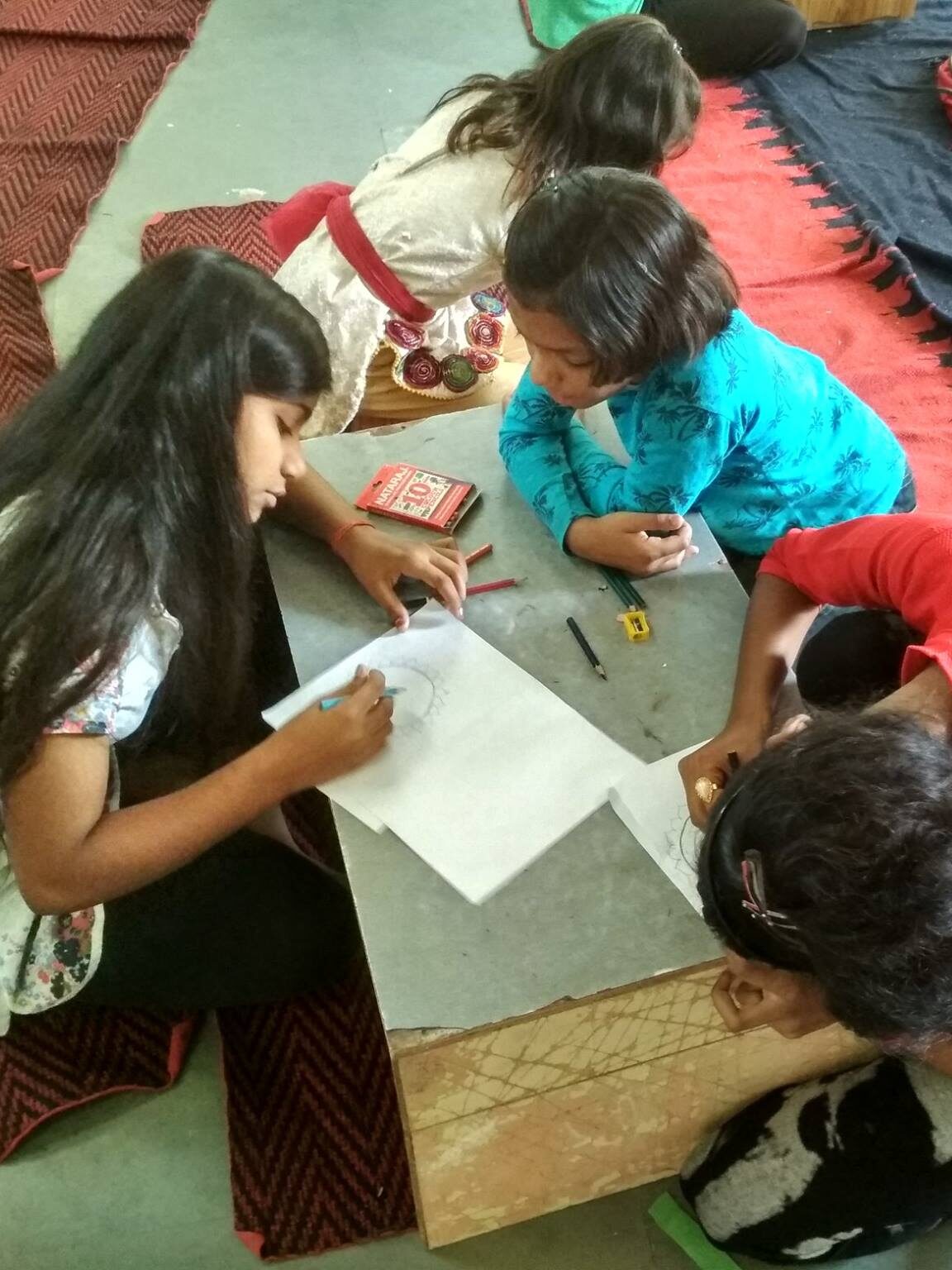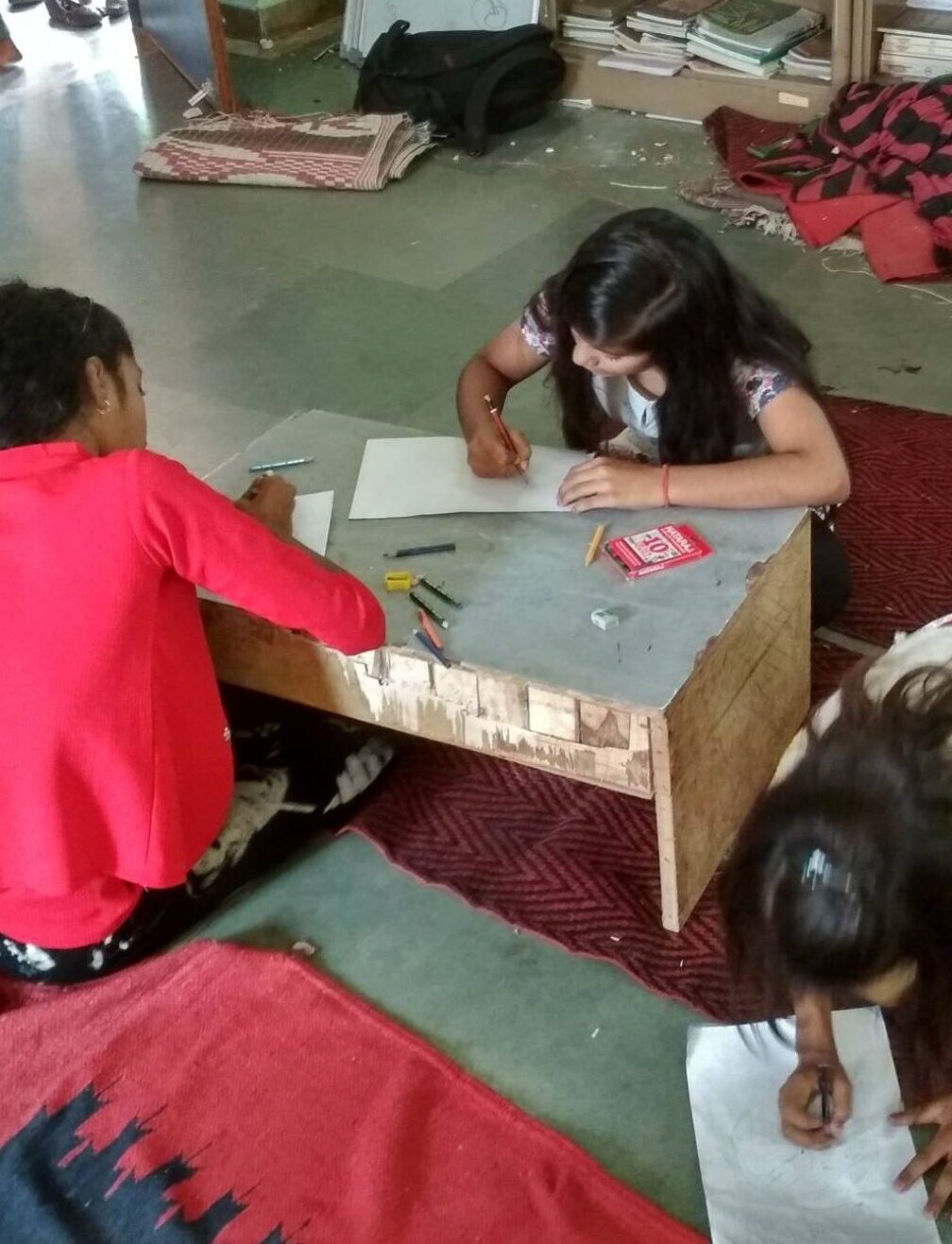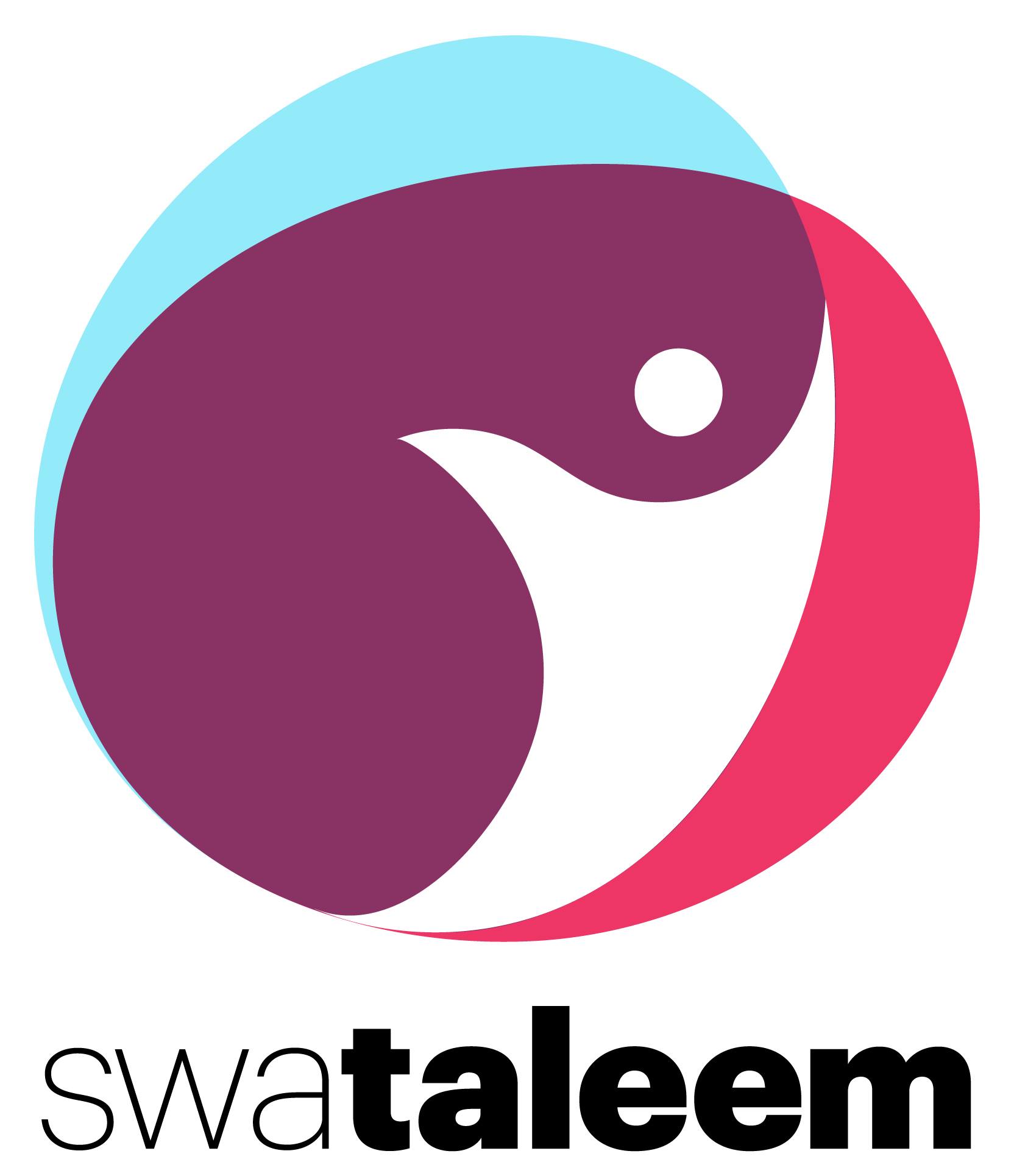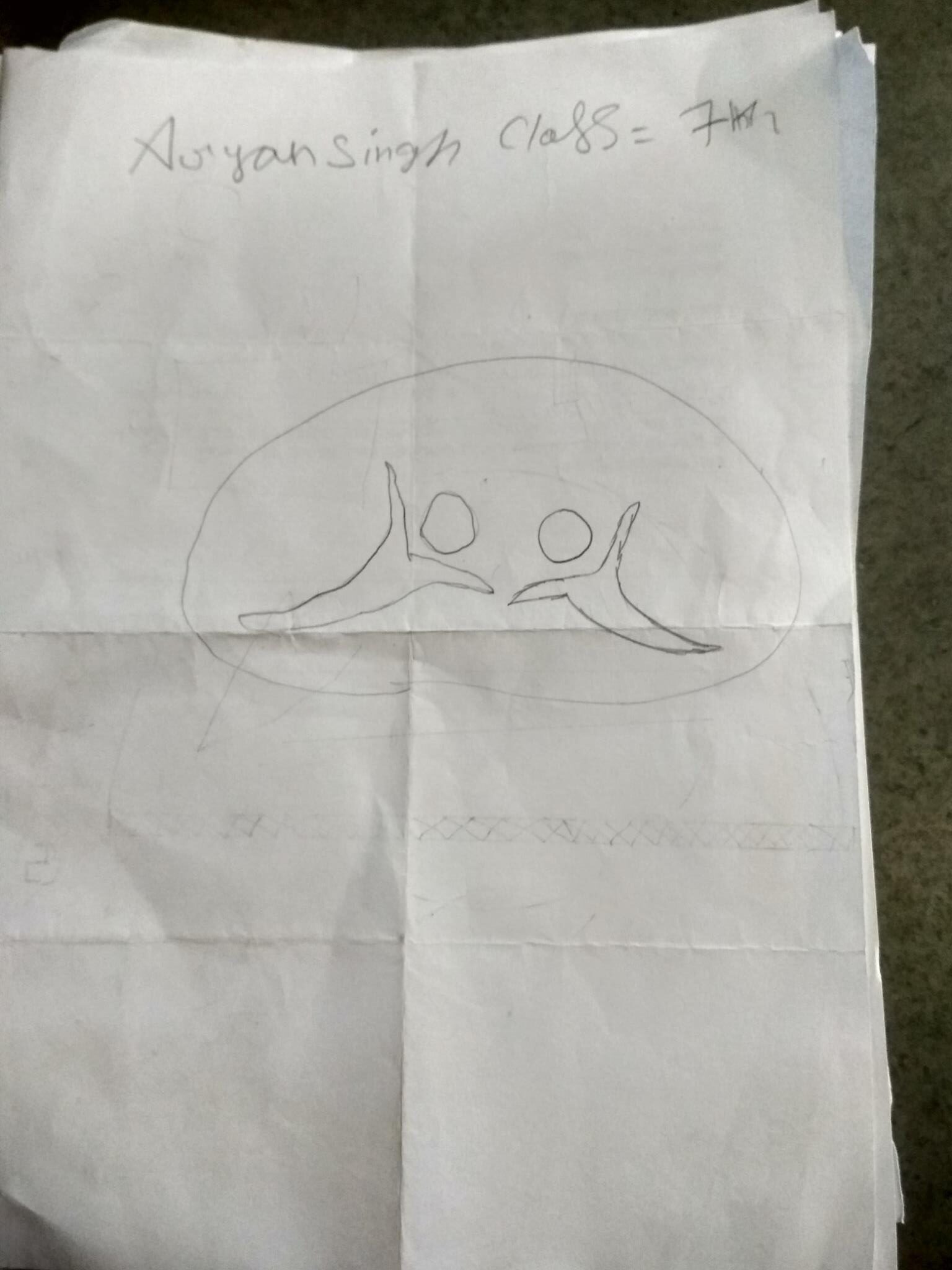 Expressed as a combination of two words, 'Swa' meaning'Self' and 'Taleem' meaning 'Education', SwaTaleem represents 'Self-Education' or 'Owning one's Education'. We believe that 'Self' is not limited to 'I'; instead it is our endeavor that we take all companions associated with education along with us. With the expansion of the ambit of 'Self', we will be able to fulfill the purpose of education in the truest sense.
While laying the foundation of the organization, we took the help of the children of Prayas (meaning efforts in Hindi) to conceive its logo. Prayas is a volunteer based after-school program at the Indian Institute of Technology, Kanpur, India for the children of underrepresented families, in and around the campus. This is where both the co-founders volunteered and forayed into the space of service. Out of the drawn logos in raw form, we selected one which was further worked upon by our old student of Prayas, Manisha. It was then finalized by our fellows from the Ashoka University, with Mahima taking the lead.
This logo conveys that when different partners associated with education (teachers, children, community, administrative officials and others), represented by different colors, work together towards education, then we achieve the transformational flight of freedom.
Excellence with Humility
We are not where we need to be yet, so we will work harder with excellence and humility.
One of our key beliefs is to give our best in whatever we do and keep our head over our shoulders. We believe that we don't have a universal solution to the challenges present in the educational ecosystem and acknowledge the strengths and challenges that the diverse context of our society encompasses.
Collaborative Mutual Transformation
I am not to emancipate anyone or make anything/anyone's life better. I will walk hand in hand and witness while 'we' transform ourselves in the process.
We do not see ourselves as problem solvers for the people out there, instead we strongly believe in building partnerships and growing together in the ecosystems we work in. It's a partnership of equals, without compromising on the ethos of the organization. The power of acknowledging people's strength and working with them rather than 'on them' leads to a partnership that helps in mutual transformation.
Constitutional Value Based Education
Education is a transformative tool to live a life of dignity. Our preamble summates the vision for Education.
Education is not a reproductive tool limited to literacy. Instead education is a transformative tool to help us live our lives with dignity. The pillars of education are defined as Freedom, Equality, Justice and Fraternity (स्वतंत्रता, समता, न्याय एवं बंधुता)
Government Liasoning and Expansion Lead
Abhishek has over 8+ years of experience in the development sector with various NGOs in the domain of Health and Sanitation, Education – Emotional Resilience, Agriculture Waste Management, Nutrition, Political Consultancy, and Monitoring & Evaluation. Abhishek joined the Gandhi Fellowship program in 2016 to understand the state of the Government education system and worked with 20 schools on developing principals' leadership. He worked as an entrepreneur to make the organic agriculture practice affordable and accessible in the tribal district of Rajasthan. He believes in learning through his experiences and has a go-getter attitude towards every challenge. He is driven by positive systemic impact and possesses the optimism to achieve the same.
An Alum of St. Stephen's College and Ashoka University (Young India Fellowship), Ananya studied Chemistry, Neuroscience and Liberal Arts before switching to Education. She was a teacher in a rural school, opened a school in a village, and designed, implemented and evaluated at-scale interventions. She is driven by interdisciplinary educational approaches aimed to reduce social inequalities. A recipient of the coveted Illinois Innovation Prize, the Illinois International Achievement Award, Due and Ferber Research Award and the Bailey-YMCA Fellow, Ananya is a regular swimmer and an occasional runner.
Fundraising and Communications Lead
Ashly enjoys working with people from diverse backgrounds and believes in bringing a huge change in the world by doing her bit. She did her Masters in Social Work from Tata Institute of Social Sciences, Mumbai. She specialized in women centered practices and has undertaken numerous field trips to rural settlements across India as part of her academics and internships. This experience gave her first hand knowledge to understand the areas that needed to be worked on and also to formulate effective, efficient, and sustainable solutions to mitigate them. Other than this, she enjoys bike rides and meeting new people, and understanding different cultures.
Born and raised in Delhi. She has done her post-graduate in education from Azim Premji University. She has experience in Play for Peace as a mentor. She was a chief mentor in Rahmani 30 for CA and medical students. She was part of Project Mukti as an admin and account. Trainer in labour education and development society. She lived through the benefits and success of the cooperative games in building peace, not any dissemination and resolving conflict in communities, classrooms, and organizations.
Cluster _Lead -Hisar& Bhiwani
Hadisha Tyagi is from Panipat, Haryana. She has done her Bachelor's in Education from Chaudhary Charan Singh University. She also has a one-year Office Automation & Publishing (DOAP) diploma from Rajiv Gandhi Computer Saksharta Mission. From Azim Premji University, she also completed her master's in Education. She believes in learning through life experiences and creating an identity through her work. She imagines a healthy society through Education. She loves gardening, dancing, listening to music, and exploring new things.
Research and Readiness Lead, English
Kanishk is an applied arts practitioner, facilitator, and educator. Integrating social, emotional, and political fragments through his practice, he envisions building emancipatory spaces of exploration and learning. He wishes to craft safe and creative spaces while nurturing the diverse skills that the interactions in his journey bring along. With a bachelor's degree in B.A(H) English followed by completing his Teach For India Fellowship (TFI), his practice has brought an adept lens while unfurling the interconnectedness between language learning, teacher training and delivery, and curriculum designing. He strives to nurture multiple intelligences and curates his practice to cater to the various kinds of learners and learning patterns. He is a theatre practitioner and is always ready to jump into a conversation on short stories, plays, and films.
Komal Kumari is from Sitamarhi district of Bihar. She has a Master's in Rural Development from Ranchi University, which has equipped her with the skills to impact the community positively. She was also a Gandhi Fellow (Batch -14) with the esteemed Piramal Foundation. Her deep commitment to creating social change inspired her to participate in a two-year Gandhi Fellowship. She is a motivated individual who has a strong drive for rural development. She loves to bring sustainable changes to society.
Cluster_Lead Jind and Kaithal
Manisha is from a small village Karnal in Haryana. She has done her Master's in Commerce from Karnal district of Haryana. She is an alumnus of the Medha Foundation. After completing her education, she joined the NGO Varitra Foundation and started her career in the development sector. For the past five years, she has been engaged with Varitra Foundation, where she explored content designing, staff training and development, and ground realities in educational institutions. She was directly connected with students, teachers, parents, village communities, and the local government of Karnal district. She loves to make educational videos of children and paintings.
Manisha devi is from Jind,Haryana. She has done her bachelor's of education Saraswati college of education Gangoli ,Jind.She also has a one year diploma in yoga & Naturopathy. Haldwani,Nainital uttarakhand. After completing her education.She joined the chetna senior secondary school. 3 year experience as Primary teacher. She believes in learning through life experience and creating an identity through her work.She loves listening to music, sports and exploring new things
Director, SwaTaleem Foundation, India
Graduated as an Electrical Engineer from IIT Kanpur, she has worked in corporate sector for a brief period and also as a volunteer and academic mentor. She is the younger of the two siblings and hails from Chhattisgarh. She has worked as a program manager at Lattice Data Solutions and currently is working as a Camera Systems Engineer with Qualcomm India Pvt. Ltd. She holds interest in multiple fields, specially education and women empowerment. She is an artist, a nature lover and a detail oriented person. She also has a keen interest in observational astronomy.
Cluster Lead of Fatehabad
Naaz is from Delhi. She is currently doing a Master's in English from IGNOU (Indira Gandhi National Open University) open University. She has 6+ experience in the education sector. She is a 2018 Alohomora education foundation fellow. Her experience in this role has improved her leadership skills and given me a better understanding of student needs. Through this path, she developed the ability to work under pressure from the community, school, and student's parents. This helped her in building a movement of teacher leaders who can reimagine their classrooms along with their students in my most recent organization.
Director, SwaTaleem Foundation, India
A firm believer in education as the most powerful tool for social and personal change, Ratnakar has academic training in Chemical Engineering, Education, Pedagogy and Psychology. His engagement in teaching started in 2010 and since then he has volunteered in Schools, NGOs and also worked full time in Jagriti Bal Vikas Samiti (JBVS) working for the education and welfare of migrant children. He believes that the only thing that limits us is our imagination.
Rizwana is from Sigar in Haryana. She has done Master's in History from Memorial Kanya Mahavidyalaya Hodal. She taught History subjects in Government Girls' schools Singar for students in classes 6th to 9th for six months. Then she taught Maths and Hindi subjects in Mohalla school for students from classes 1st to 5th. She likes to do activities with children. She likes to improve education among children.
Parental Engagement and Volunteer Management Lead
Born and brought up in a small town in UP, Rubeen did her bachelor's and B.Ed. in fine arts. After her graduation, she joins a 2 years residential fellowship as Gandhifellow and worked for children dwelling in the urban slum of Surat. The inception of the ambitious Aspiration District Transformation Program brought a new dimension to her. She joined the program and supported the district administration of Bahraich in improving educational indicators. Later, she brought her experience to Room to Read India trust for improving the learning outcome at scale. She facilitated educational functionaries on children's literature and foundational literacy as a stride of the new education policy in 2020. She is an avid traveler and like exploring new geography and culture.
Monitoring Evaluation Lead (MEL Lead)
Shehla has a doctorate in psychology. She hails from Aligarh. As a researcher in psychology, she not only clearly understands how people act and perceive society but has also learned how even abstract quantities like peoples' intellect, emotions, and feelings can be quantified and analyzed, which can then be put to use in effective policy or decision making. As a result, she is particularly drawn to assessment and research. Being a young, sociable, and passionate woman she is dedicated to ensuring the rights of suppressed sections of society until they get their dues. She is an enthusiast of making a positive contribution to society and working towards building a stronger community.
Research and Readiness Lead, Socioemotional Skills
Sreeja is a designer and illustrator from Kolkata. She has studied Visual Communication at Srishti School of Art, Design, and Technology and Liberal Studies at the YIF programme at Ashoka University. Her interest in designing for education sparked almost ten years ago. Since then, she has stuck to the field, while experimenting with different mediums, approaches, and stakeholders. She sees social-emotional learning as a missing aspect of her own education and thus is keenly interested in bridging that gap for others. She has been creating games, illustrations and tools for learning, with a focus on gender, sexual health and safety, and child rights. She is on a journey of self-work herself, and enjoys learning and changing every day. She loves eating, dancing, and all things random and fun.
Born in Rathiwas village of Gurugram district of Haryana state, Sushila has done B.A from Government college Sidhrawali. In B.A her subjects were geography and political science. She likes to study and explore political science more, she taught in a private school and run her own play school. She liked to work for marginalized girls in her village itself so that she can bring a huge change by being a role model to them.
Associate cluster lead, Kaithal
Tamanna is from Jind, Haryana. She has done her Master's in Chemistry from Banasthali University of Rajasthan. After completing her education, she joined Chegg, worked as a subject matter expert in biology, and started her career in the education sector. She also worked as a volunteer at the Language and learning foundation(LLF). Then, She joined Vardey devi Cosmo Public School, where she taught science to students of 6-8th class for one year. She is passionate about empowering minds through education. She believes in fostering a dynamic learning environment that nurtures intellectual curiosity and equips students with the skills to thrive in an ever-evolving world. She loves to travel, listening to music, and explore new places.
A Mechanical Engineer (NIT-B, IIT-Kanpur) and a Liberal Arts student (Young India Fellowship, Ashoka University) by degree and a teacher at heart, Vaibhav believes that quality education to every child can bring equality in society. Since 2013, he has worked as a teacher, volunteer, education leader, mentor to an after-school program, content developer and designer of a teacher professional development program. He often writes on education for national newspapers in both Hindi and English. He believes in finding answers internally and draws inspiration from running.
Principal Visiting Fellow at United Nations University
Dr. Anju Malhotra is Principal Visiting Fellow at UNU-IIGH and has championed the work in advancing gender equality and reproductive health and rights for women and girls. Dr. Malhotra served as Principal Advisor, Gender and Development at UNICEF where she led two rounds of UNICEF's Gender Action Plan (GAP), focusing on the empowerment of adolescent girls through health, nutrition, menstrual dignity, and reductions in child marriage and gender-based violence.
Mentor at Caring Friends Network
Mr. Babu Joseph has been a constant Mentor for SwaTaleem since early 2020. He is a member of Caring Friends Network and has served as a CEO and Executive Trustee of Axis Bank Foundation.
Managing Trustee of Rasul Kanwar Khan Trust, Mewat
Mr. Mehmood Khan has over 4 decades of experience of working in corporate space including 2 decades of experience in leading roles in Unilever. He has been a pillar of support for SwaTaleem varying from understanding local context to mentoring on organization building.
Founder, Manzil & Co-Founder, Safe in India
Being a Social Activist, Educator with over 20 years of experience in this space Mr. Ravi Gulati has been a constant support and mentor through his valuable inputs since the inception of idea.
Protagnist at Ujwal Impact Advisors
Having a unique long lasting experience of Corporate and Not for Profit Sector, Mr. Ujwal Thakar has been mentoring SwaTaleem Foundation since its inception. He has been on board of Arogya World, Dignity Foundation,Educate Girls and Ummeed Child Development Center. He has also served as CEO of Give India and Pratham India Education Initiative.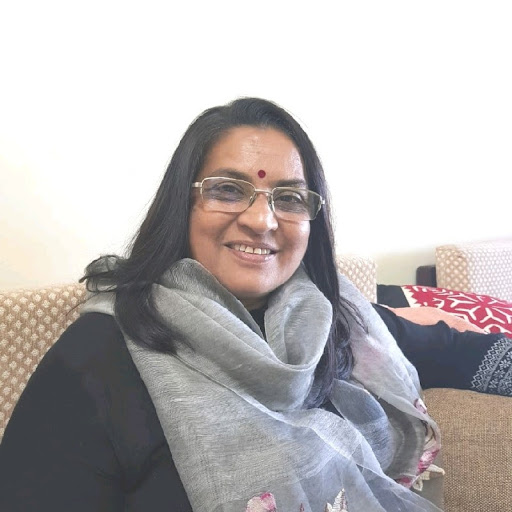 Independent Consultant on Language Teaching
Ms. Nivedita Bedadur has taught as PGT English in Kendriya Vidyalayas for 29 years. She was an assistant professor and a Visiting Faculty at Azim Premji University Bangalore. She is also involved in curriculum development for marginalized communities with CARE India. She teaches courses in Critical Thinking and Storytelling to teachers across India. She has been Mentoring SwaTaleem since November 2021 and working towards capacity building of Internal team on English Learning.
Mentor and Advisor to Social Impact Enterprises
Ms. Tejas Merh Desai is a Chartered Accountant with more than 20 years of experience in working with the social sector in India. She has been founder of Avkaash, Co-founder of NGO Finance Network and has been independent consultant to multiple Not for profit Ventures. She has been advising SwaTaleem on strategizing Financial Management.
Managing Director, Software R+D Center, Evive
Ms. Daya has around 30 Years of experience in Corporate space with Accenture, Customer Asset, Evive Motorola and Zyme. She has an immense experience in organization building and has been a constant support for SwaTaleem.
Senior Vice President – Strategic Partnerships, Piramal Foundation
Ms. Ramya Rajagopalan has an overall experience of 30+ years in corporate space at Senior level including organizations like ICICI, JP Morgan, L&T finance holdings Limited, Edelweiss Financial Services Limited. She shifted to philanthropy space and serves as a mentor of SwaTaleem through Ujwal Impact Advisors.
Department of Gender Studies, NCERT
Prof. Mona Yadav has an experience of over 2 decades on Gender and Girl Education. She has conducted researches and Teacher Professional Development pertaining to KGBVs across 6 states in India. She was instrumental in preparing Bridge course for KGBVs and was also a part of National Focus Group Position Paper on "Gender Issues in Education" (2006). She has been supporting us through her academic expertise.
Backend work pertaining to Fundraising and conducting sessions in KGBV Jalmana
Backend work pertaining to Graphic Design and conducting sessions in KGBV Jalmana
Backend work pertaining to Social Media and conducting sessions in KGBV Jalmana
Backend work pertaining to Website Design and conducting sessions in KGBV Jalmana
Building Induction documents and Partnerships
Fundraising, Crowdfunding Campaign
Accounting and Admin related work
Backend work pertaining to Video Making and conducting sessions in KGBV Jalmana
Web Development & Responsiveness